Configure Recording Storage (Aws/ Azure)
This feature allows you to configure storage provider for your meeting recordings.

You can configure multiple storage provider with multiple API Keys.

Currently, we support AWS S3 and Azure Blob. We will add support for other storage provider soon !!
Prerequisites​
How to setup ?​
Step 1 : Select Api Key​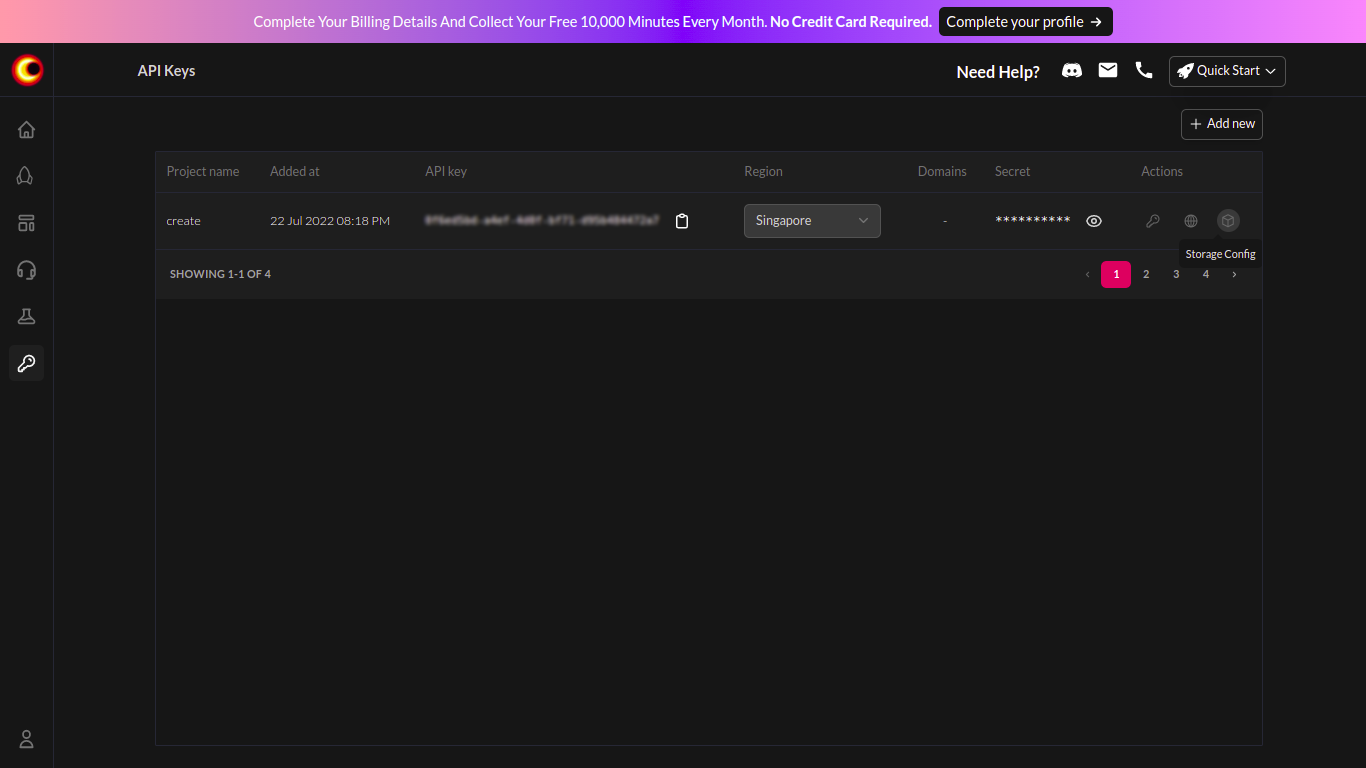 Go to VideoSDK Dashboard.
Select API Key for which, you want to set storage configuration.
Then click on Storage Config Icon in Actions.
Step 2 : Choose Cloud Storage Provider​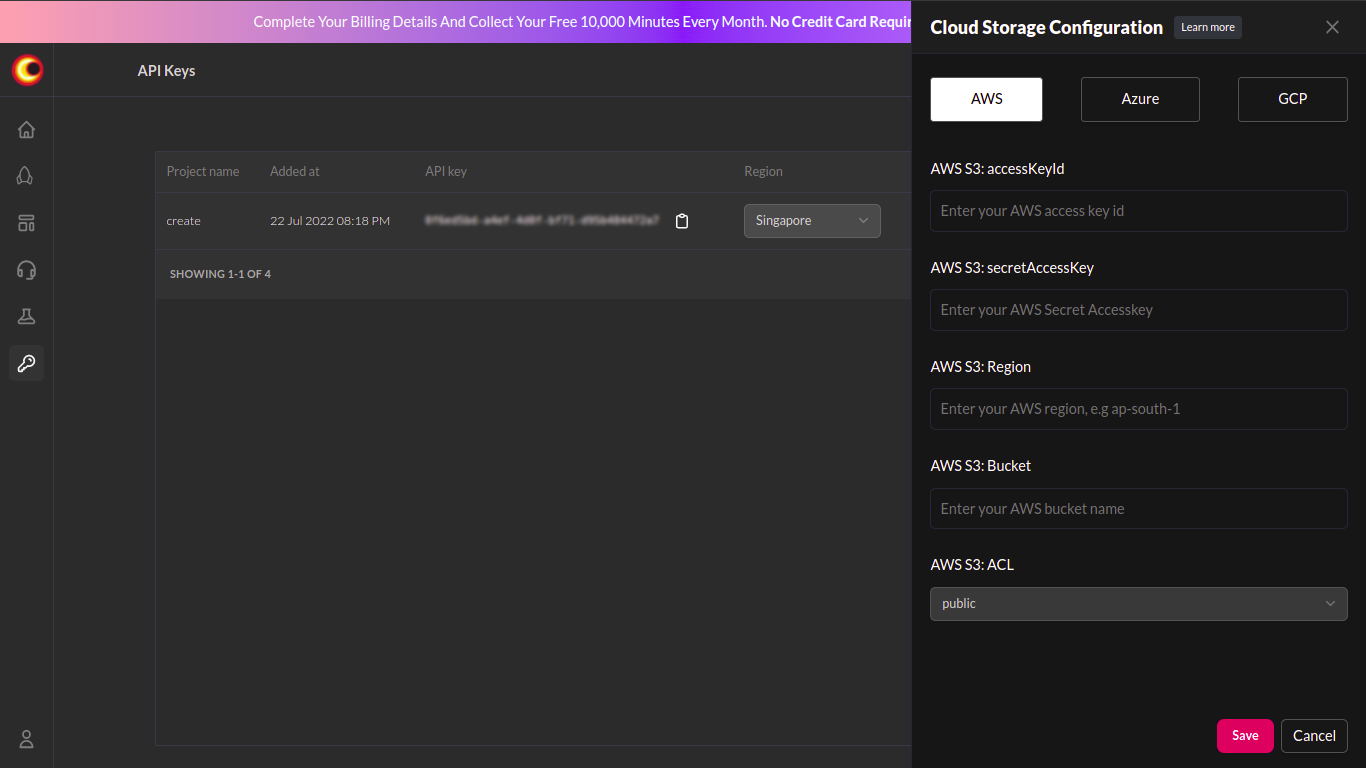 As you can see in the image, there are 3 Cloud Storage Provider (Aws, Azure, GCP).
You can select a Cloud Storage Provider as per your requirements.
Step 3 : Configure Bucket or Container​
For Aws S3 Storage
You will need AWS S3 Bucket. Learn to create S3 Bucket.

As you can see in the image, you will need enter accessKeyId, secretAccessKey, region, bucket, and ACL to setup for Aws S3 Storage.

Click on Save button.
---
For Azure Blob Storage: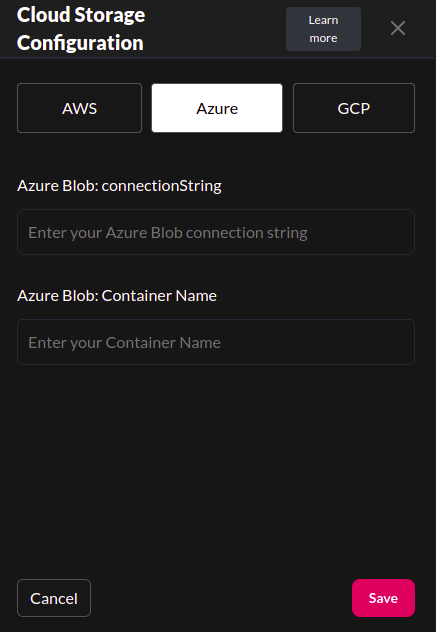 You will need Azure Blob Container. Learn to create Blob Container.

As you can see in the image, you will need to enter connectionString and containerName to setup for Azure Blob.

Click on Save button.
Step 4 : Test​
It's time to test !!
Create Room with token generated with the API Key, you have configured for.
Start meeting with the roomId created and Start Recording !!
Then, you can see that recording will be available in your Bucket or Container.
note
Only a single Recording Storage Config can be possible for a particular Api Key at a time.
In order to add new Recording Configuration, first you need to delete current configuration.